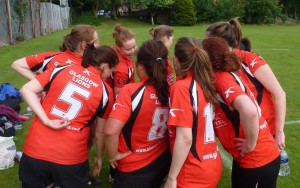 Would you like to take part in one of Scotland's fastest growing sports?
The Glasgow Lions, one of the largest Touch Rugby clubs in Britain, are looking for new male and female members over the age of 19 to take part in our free beginners academy from the 2nd of August.
Taking place on Tuesday evenings, and over the course of six weeks our team of experienced coaches will introduce you to this fun, fast-paced, team sport, in which team-work is the key to success.
Please contact us at info@glasgowlions.com, with a little bit about yourself. Please include your age and sporting history, as this information helps our coaches build their sessions so as to ensure they are enjoyable, and challenging, for you.
For more information about the sport please visit www.glasgowtouch.org.uk/touch
We look forward to hearing from you!
Dates:
Tuesday 2nd August
Tuesday 9th August
Tuesday 16th August
Tuesday 23rd August
Tuesday 30th August
Tuesday 6th September
What to bring:
Boots with moulded studs or moulded blades or training shoes. Water. Suitable clothing for running around outside in the Glasgow summer(!) weather.
More Info:
If you want to get involved please email info@glasgowlions.com, come along and give it a try!
Venue Map: